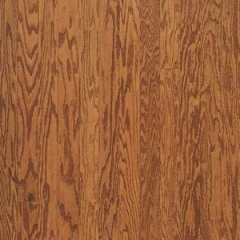 "Quick lock" aptly describes the procedure and timing of installing floating floors: Two pieces lock and click together quickly. Floating flooring is not directly on top of a subfloor, and instead the planks are suspended above and rest on underlayment. Originally, floating floors required glue to attach planks. Presently, click and lock and lock and fold flooring are less messy procedures.

Quick lock laminate flooring has a mechanized system milled into the planks that allows the floor to stay in place once all tongues and grooves are connected. Although such flooring is described to have a "clicking" sound, not all pieces make such a noise and instead may need to be tapped into place with a block and hammer. Lock and fold flooring, on the other hand, simplifies this procedure. The boards are placed on the underlayment and connected. The pieces fold over each other in order to create a secure connection.
Nearly all quick lock flooring is engineered hardwood. For practicality, engineered hardwood expands and contracts less than solid flooring. Once all pieces of wood are attached together, the floor functions like a large piece of hardwood, expanding and contracting as a single unit. Engineered flooring is made out of three to nine pieces of natural hardwood bonded together, and the grain on each layer faces a different direction. This feature allows engineered hardwood to be more stable in spaces with moisture and heat.
Installation
Read the directions from the manufacturer before you begin installation. Procedures for adding quick lock flooring are not standard and need to be followed. Some may require glue or a tapping block and hammer.
Before any materials are added, roll out the underlayment on the floor and cut off any excess materials. Underlayment is often a three-in-one sheet with a moisture barrier on one side and foam cushioning on the other.
Find the largest parallel wall in the room, and make this your starting point as you work from left to right. The first few rows of planks need to be straight and without gaps, and to achieve this, add scrap wood between the flooring and the wall in the expansion space, and space your boards 18 to 24 inches apart. If your quick lock flooring requires glue, apply a bead to the top of the tongue, and then align two boards together as close as possible. Use a tapping block and a hammer to get a close fit with the tongue and groove. As you work, always be on the lookout for gaps between planks.
Once you get to the last piece, you might notice it does not fit perfectly. Do not force it. Instead, the plank will need to be cut and fit. The wood needs to be cut where the tongues will face each other before the plank is attached.