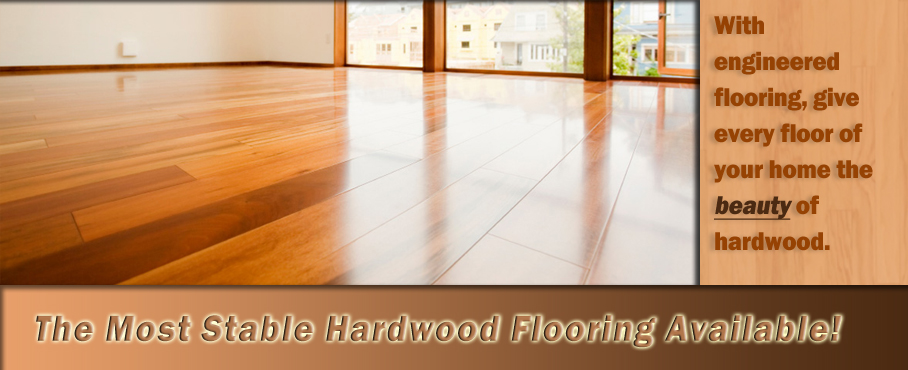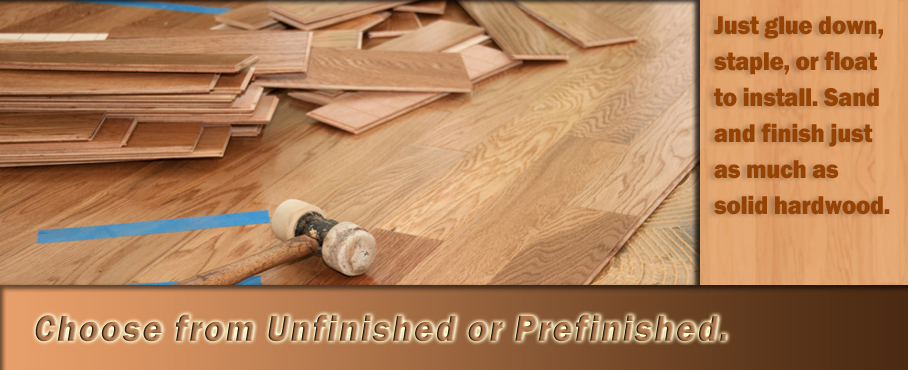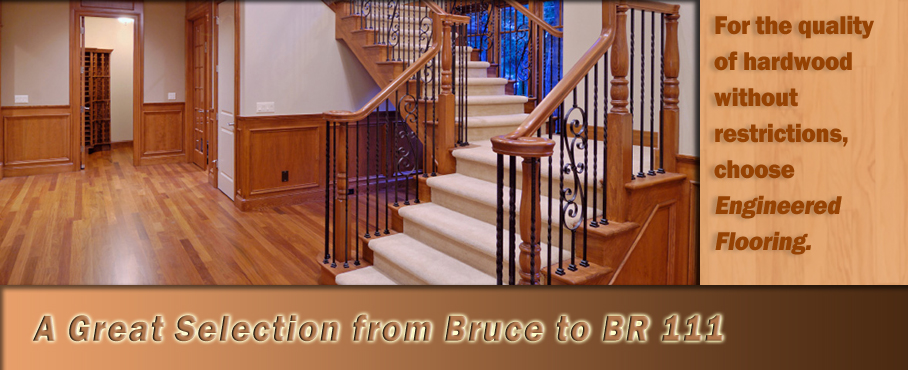 Welcome to Lockflooring.com
Why add lock flooring to your home? No matter what it's called – click and lock, lock and seal, quick lock, or snap lock – you know you have a high-quality product that is easily installed. Lock flooring is made out of engineered hardwood or laminate material and does not need nails or staples to be added. Instead, lock flooring, with or without a bit of glue, involves aligning the tongue and groove together for as close of a fit as possible.
Lock flooring originally involved glue, and lock and seal products still require it. For this type of hardwood, a bead of glue is added between the grooves of each plank or to the top of the tongue. The planks are lined up and tapped together with a tapping block and hammer to create a close fit.
Engineered hardwood is used for 99 percent of lock flooring. This type of flooring is made out of three to nine layers of natural wood bonded together, and the grain on each piece faces a different direction. This quality allows engineered flooring to expand and contract less, making it more stable than solid hardwood. For lock flooring, all connected planks function as one large piece of hardwood, expanding and contracting together. Engineered hardwood moves enough that planks will not buckle or bend, and adding a small expansion space needs to be part of installation.
Click and Lock
Click and lock hardwood flooring, on the other hand, needs no glue. The planks have a built-in mechanized system, which allows a floor to stay in place once all boards are connected. Click and lock laminate flooring will make a literal clicking sound. Engineered hardwood, a sturdier material, often needs to be aligned and tapped into place.
Lock and Fold
Lock and fold flooring, such as Bruce Lock&Fold®, requires neither glue nor tapping. Boards are connected at the tongue and groove at an angle, and one is folded down, until it sits on the underlayment. According to Bruce Hardwoods, their Lock&Fold® products have twice the strength of traditional lock flooring and are coated with stain-repellant Dura-Luster® Plus Urethane Finish.